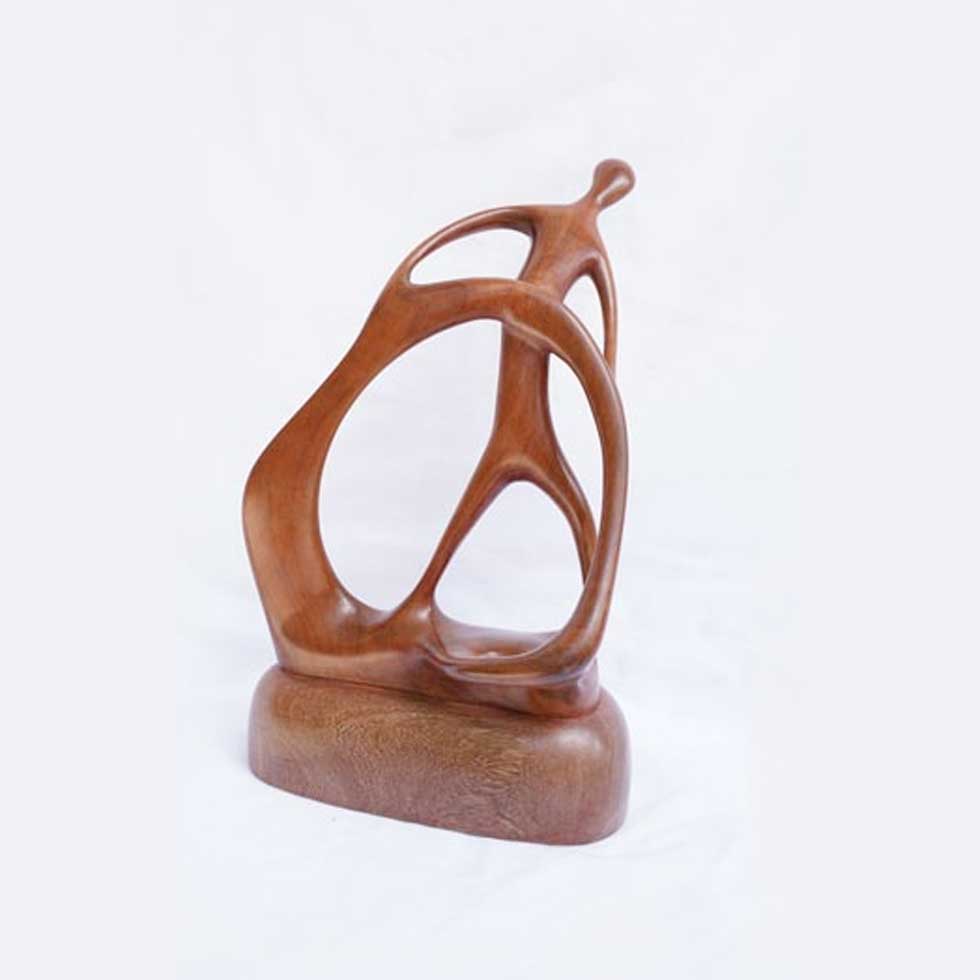 Artistic Masterpieces Carved On Wood
Vincent Joseph Eudovic is one of the Caribbean's most revered sculptors, and his magnificent abstract art is internationally renowned! One of the most popular art-forms amongst all kinds of cultures, Vincent Joseph Eudovic's dexterity in woodwork or wood carving is truly exceptional! Relish his artistry at Eudovic Art Studio & Eudovic Guest Apartments in Goodlands, Castries.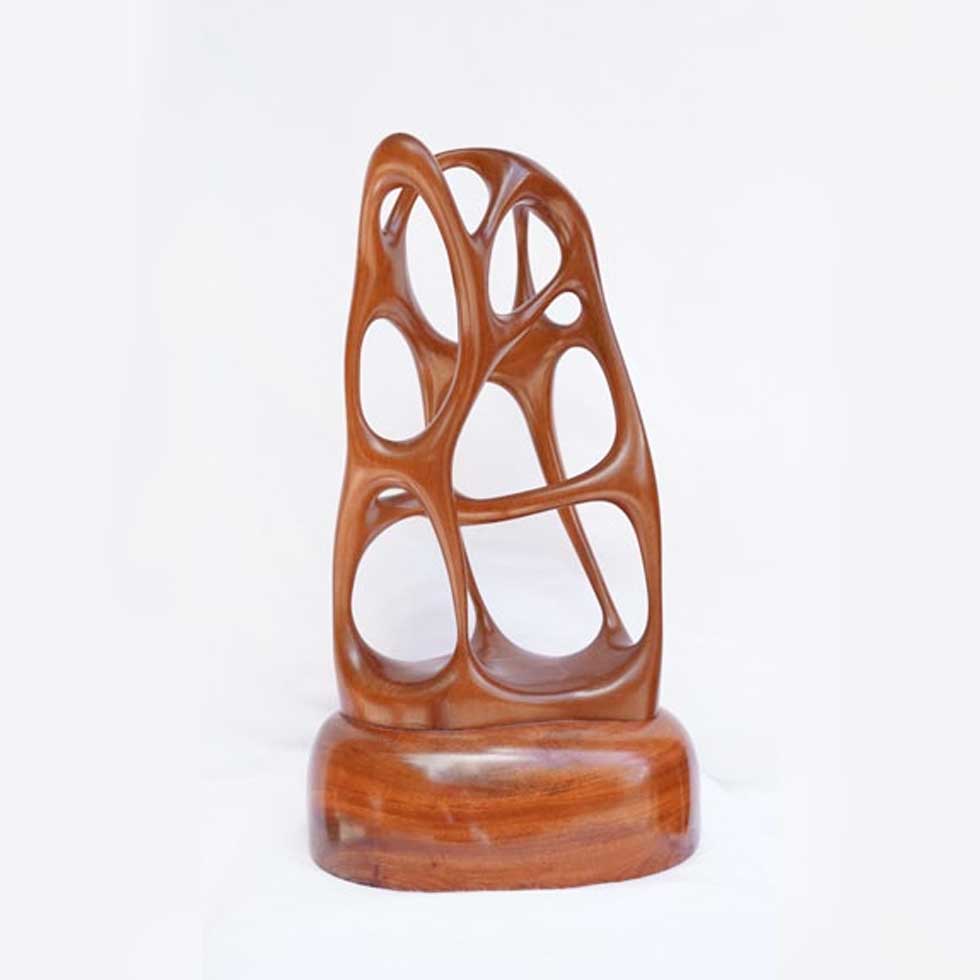 One Of The World's Best Art Destinations
Are you a passionate connoisseur of art or harbour a liking for sculpted creations? Eudovic Art Studio & Eudovic Guest Apartments is your ultimate art destination in St. Lucia. Expand your art collection or give your home décor an artistic touch with distinctive sculptures and items of abstract meanings and values from our devoted artists and sculptors.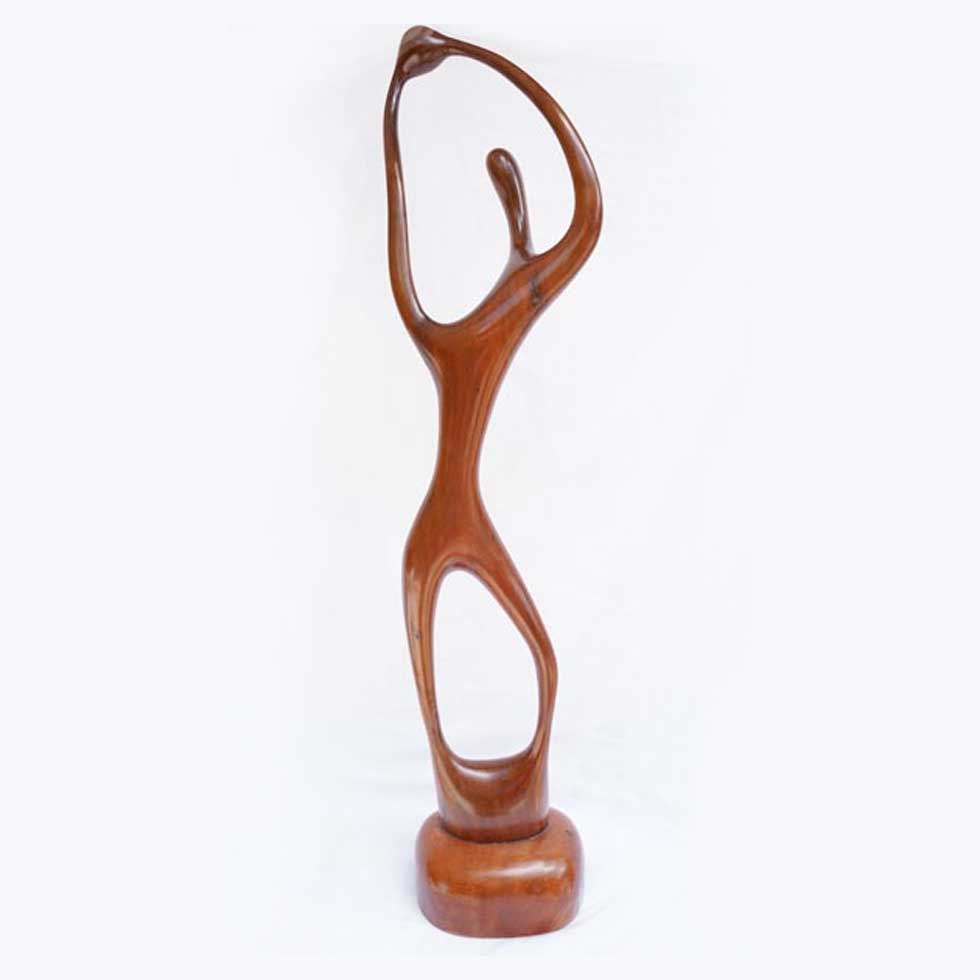 Exclusive Supplier Of Handcrafted Woodwork
Eudovic Art Studio & Eudovic Guest Apartments is a recognised supplier of in-house sculpted, fully finished and polished artistic creations. All our sculpted items are made of natural forest wood which offers excellent carvings depth and colour as well as impeccable longevity. We personally ship our items to all international destinations. If you love any woodcraft item, know that we can ship it directly to you!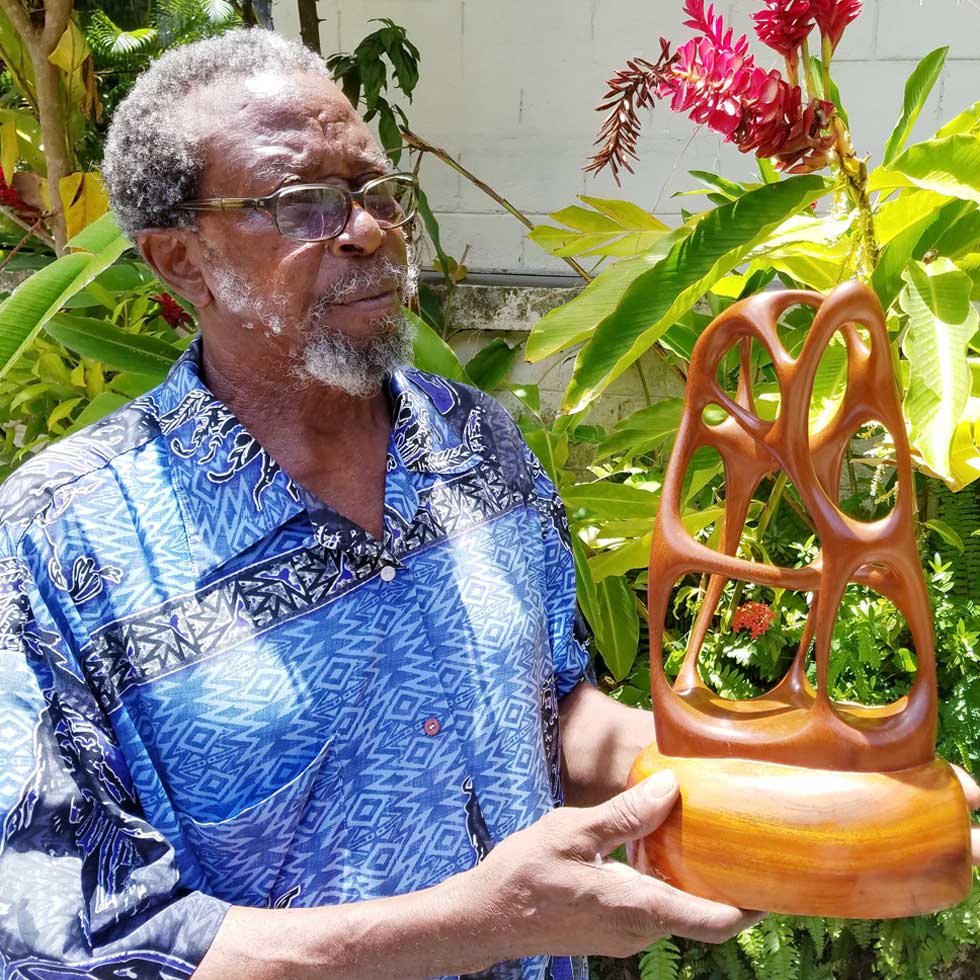 Vincent Joseph Eudovic – A Distinguished Artist In St. Lucia
Vincent Joseph Eudovic has been carving wood longer than anyone else on the island of St. Lucia and has established himself as St. Lucia's leading sculptor. He started sculpting at a very young age, competing in his first exhibition at the tender age of twelve. From then on, he was set in his vocation, and to date has made a significant contribution to the art form through the training of a number of highly talented young men.
Vincent Joseph Eudovic uses local woods for his abstract carvings, and since no two roots are the same, every single sculpture is unique and different. The main wood he uses is Laurier Cannelle, which is now extinct on the island, but he uses the old stumps and uncovered roots which are usually found deep in the forest. Laurier Cannelle has a remarkable beauty which one can see after a sculpture has been completed. It is also very durable. Other woods used are Mahogany, Teak, Laurier Mabouey, as well as red and white Cedar.
At his studio on Morne Fortune, you can see his magnificent pieces on display – pieces that beg to be touched!
Caring For Your Sculpture
We at Eudovic Art Studio believes that polishing the wood sculptures is best. The polish makes the work glow and is easy to maintain. One only has to polish the work with shoe polish, brown, clear or black, according to the colour of the sculpture. You may polish your work once every five years to maintain the shine. If your work gets wet you may polish it before that, as it will get spots on the polish. We do not varnish our works as the varnish tends to yellow with age and will be much more difficult to remove and re-varnish. We do ask that the work be shined at least once or twice a year to maintain a gloss. You may do so using a soft cotton cloth or a shoe brush.