Retro Gallery
Every Art Lover's Paradise In St. Lucia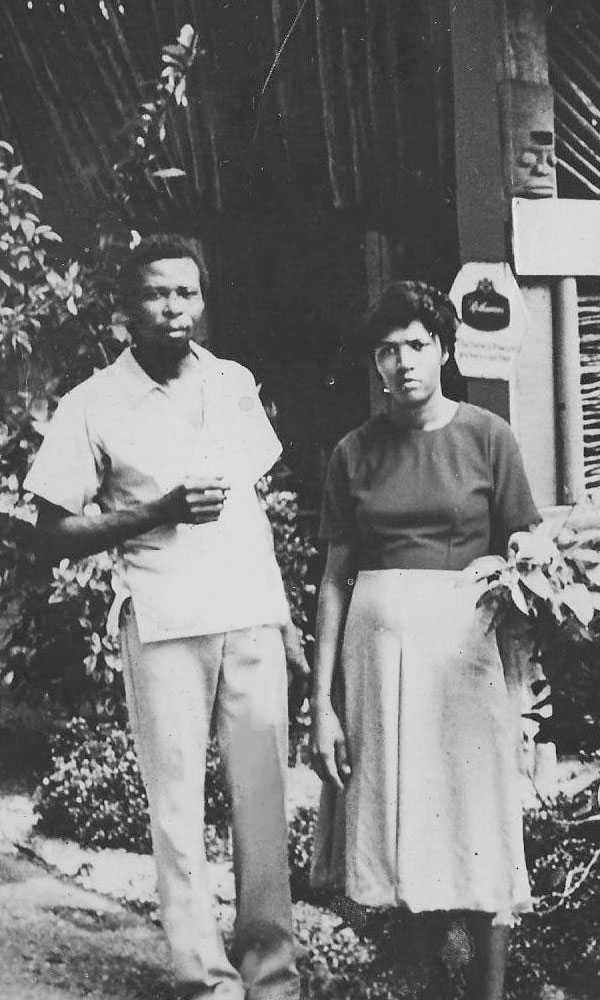 Welcome To Eudovic Art Studio & Eudovic Guest Apartments
Eudovic Art Studio & Eudovic Guest Apartments was established in 1975. This was a time when the banana industry was the mainstay of the island of St. Lucia – a time when tourism was a languishing industry. The Cunard cruise ship was about the only tourist ship coming into the island about once a month. St. Lucia was still a colony of Britain and was just a budding state.
Joseph Eudovic was already well known as the Caribbean's leading wood sculptor and teacher of arts and crafts, working for the government of St. Lucia. He boldly decided to open his art gallery, workshop and studio to the visitors of the island, and to sell his works locally and internationally. He was the epitome of the starving artist at the time. Over forty-five years later at Eudovic's Art Studio, still situated at Goodlands, Castries, he has welcomed over a million visitors. He even carved out a successful living for himself and his family of seven as well as hundreds of young St. Lucians who have been in his employment as wood sculptors, craft artisans, tour guides, and more.
Get ready to be enchanted with the most surreal figures carved on wood!